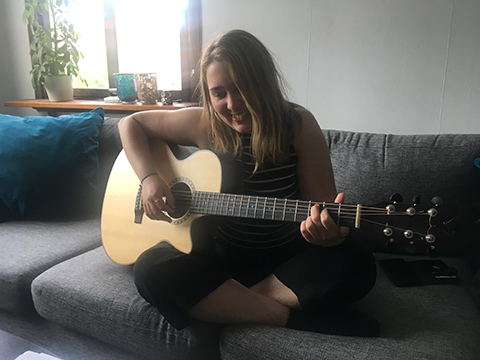 Ida
It's hard for me to to define myself. Because I change all the time and develop from day to day. To make a long story short. I write my own music. My companion is my Dowina guitar. I love to create new melodies and lyrics.
 
My passion for music started with a karaoke machine, at the age of seven. Then I joined a church choir and made my way through several constellations of bands. My song "Foolish" has been played on radio P4 a couple of times. I like to sing in my own way to make the listener understand my music. People used to say: – you have an odd but interesting voice. I take that as a compliment. It's up to you to decide if you like it or not. 
I am in my last year at Alströmer high school in Alingsås, Sweden, focusing on music.